Invitation to the go torunament "6th Hallenser Doppel-Zack"
We cordially invite you to the 6th Hallenser Doppel-Zack! The tournament will take place on September 16th and 17th, 2023.

Zur deutschen Version bitte hier klicken.

Rules:
5 rounds in MacMahon system
Japanese counting system
6.5 points Komi
60 minutes main time, then 20 stones/5 minutes Canadian Byo Yomi
handicap will be reduced by 2
The results will be sent to the EGD


For the tournament and the seminar you can pre-register via our registration form or by mail to Go-Halle@web.de. A list of all pre-registered players can be found here.
The entry fee for the tournament is 25€. The entry fee is reduced under the following conditions:
-5€ for members of the Deutscher Go Bund or a foreign Go association
-5€ for pupils, students and unemployed persons
-5€ for pre-registered players until 06.09.2023
-2€ for pre-registered players until 13.09.2023.
For children younger  than 12 years, participation is free of charge.

Venue:

The tournament venue is located at Gütchenstraße 21, 06108 Halle (Saale). A private car and bicycle parking lot is available at the tournament venue. Travel from the main train station by tram is possible with line 12 to the stop "Lessingstraße".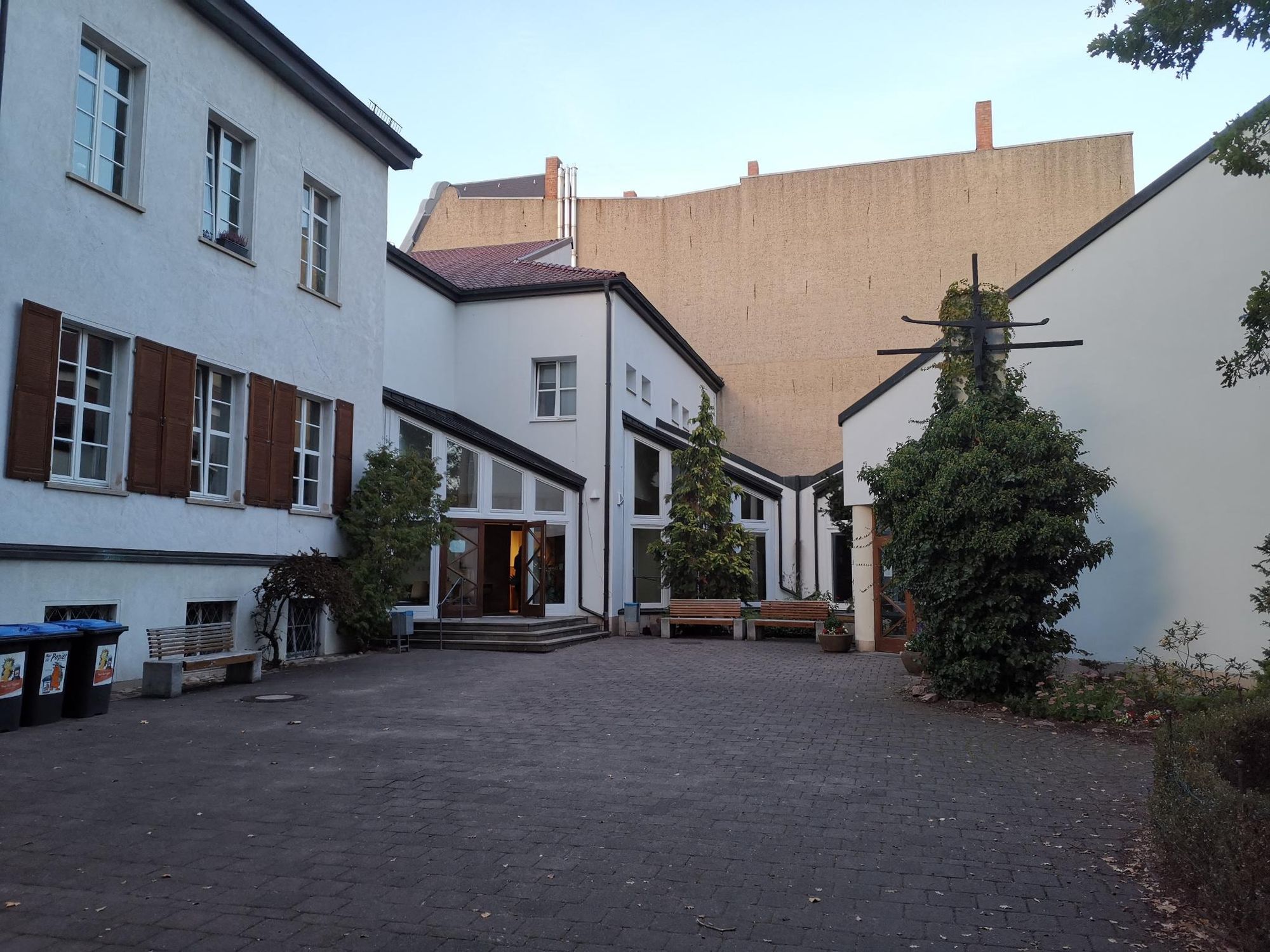 Schedule and program:

On Friday, September 15th, there will be a seminar at 6:30 p.m. by German champion and Grand Slam winner Jonas Welticke, 6d. The topic of the seminar is mirror-go. The seminar is free for tournament participants, for external participants there will be an expense contribution of 2€. During the tournament Jonas will be available for game comments and simultaneous games.


The schedule for the tournament will be as follows:
Saturday, 16.09.11:00 - Registration deadline (also for pre-registered)
11:30 - Start of 1st round
14:00 - Lunch
14:30 - Start of 2nd round
17:30 - Start of 3rd round
20:00 - Dinner
Sunday, 17.09.
09:00 - breakfast
10:00 - start 4th round
13:00 - lunch
13:30 - start 5th round
16:00 - award ceremony and tombola

Accommodation and catering:

It's possible to stay overnight directly at the tournament venue. Please bring your own air mattresses and sleeping bags. Alternatively, there is a youth hostel within 10 minutes walking distance and a hotel within 5 minutes walking distance from the tournament location.
There will be a joint lunch and dinner on Saturday. On Sunday there will be the possibility to have breakfast and lunch together. Please let us know if and how many meals you would like to attend when you register. The cost per meal is expected to be between three and six euros. Supermarkets and bistros are within 10 minutes walking distance from the tournament venue.

Childcare:

In order to allow parents to participate in the tournament as well, we plan to provide childcare during the games. Please let us know early if there is a need for childcare.

Prizes:

The first place receives a prize money of 200€ as well as the perpetual trophy "Doppel-Zack".

Other prizes:
2nd place: 150€
3rd place: 100€
Best female participant: 20€
Best player U18: 20€
Best player Ü55: 20€
Best Double Digit Kyu: 20€
Best tournament debutant: 20€
Non-cash prizes for all players with 4 or 5 wins
In addition, there will be a raffle draw (Tombola) among all players:in without a prize!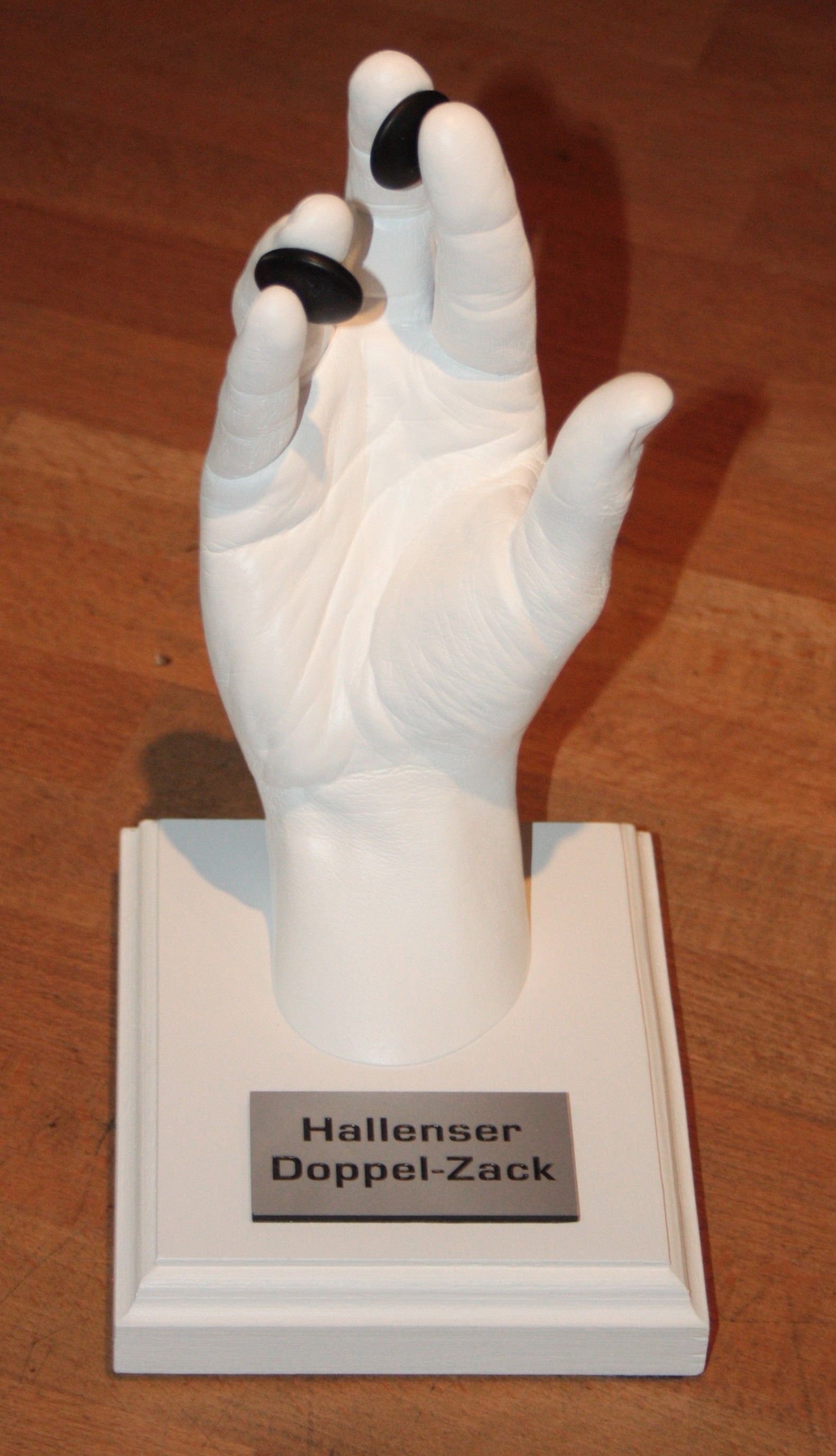 Contact:

Organizers: Christoph Tolke, Christian Hosang and Martin Thaumiller

Mail: Go-Halle@web.de

Phone: 0157 30108204

The tournament is sponsored by LV BST and DGoB and supported by AI-Sensei, Brett und Stein Verlag, European Go Journal, GoMagic and Awesome Baduk.

Pre-Registered so far:
| | | |
| --- | --- | --- |
| Name | Rank | Club |
| Chang Liu | 4d | Göttingen |
| Yuze Xing | 4d | Heidelberg |
| Victor Ruse | 3d | Kassel |
| Alexander Kurz | 2d | Berlin |
| Bernd Sambale | 2d | Leipzig |
| Gerd Mex | 1d | Göttingen |
| Adam Dottan | 1d | Berlin |
| Martin Thaumiller | 1k | Salzwedel |
| Christoph Tolke | 1k | Halle |
| Hendrik Reinke | 2k | Erlangen |
| Bruno Veltri | 2k | Berlin |
| Klaus Blumberg | 3k | Braunschweig |
| Christian Hosang | 4k | Halle |
| Yvonne Limbach | 4k | Berlin |
| Rainer Herter | 4k | Halle |
| Ken von Bünau | 5k | Heidelberg |
| Martin Richwien | 5k | Halle |
| Peter Gerbach | 6k | USCL |
| Thomas Willmann | 7k | Halle |
| Victor Kümel | 7k | Berlin |
| Camilo Bauer | 8k | Fürth |
| Marlies Carstaedt | 8k | Mannheim |
| Markus Kraus | 8k | Chemnitz |
| Sören Much | 9k | Halle |
| Calvin Vitting | 10k | Halle |
| Anne Tolke | 10k | Halle |
| Tim von Bünau | 10k | Leipzig |
| Harald Wiese | 11k | Leipzig |
| Lu Yuheng | 12k | Heidelberg |
| Heijko Bauer | 13k | Fürth |
| Alena Scholz | 14k | Halle |
| Anton Piller | 27k | Halle |